From Guatemala to Finland – our coffee heroes on the world stage
We were very proud that Volcafe Way, the sustainability programme for our coffee brand Volcafe, played an important role at a recent summit organised by Finnish coffee house Paulig.
The event brought together stakeholders, customers, retailers and NGOs to talk about sustainable coffee production. And Paulig's Supply Chain Director Katariina Aho highlit the role played by Volcafe to improve the livelihoods of coffee farmers, thereby securing their future, and that of the industry. She said "We buy more than 50 million kilograms of green coffee annually, of which approximately 20% comes from our partnership programmes and the rest is from sustainably-certified sources. This corresponds to the annual production of more than 75,000 average-sized coffee farms. This means that our decisions and sustainability efforts have a genuine effect on the country of origin. Our partnership programmes have enabled us to improve the profitability and sustainability of coffee farming. For example, in Guatemala we have helped, with our partner Volcafe, the producing families to reduce their labor costs, reduce the time they spend in the field and give them a chance to have other sources of income. We've also helped them to change the mindset and think in the long term regarding the good agricultural practices linked with the financial, agronomic and administrative principles for sustainable profitability. These early results are just the beginning of an important development in the communities and we're truly committed to making it happen.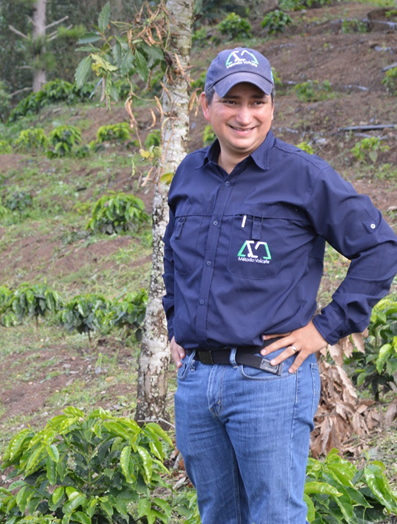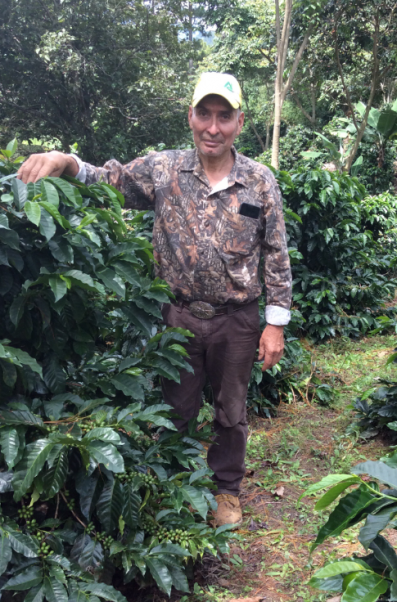 Left: Roberto Cardona | Volcafe Way Manager for Guatemala
Guiding the Guatemalan team on the Volcafe Way implementation since 2015.
Right: José Teletor Camajá | Coffee Entrepreneur form Cubulco, Baja Verapaz, Guatemala
Implementing Volcafe Way since 2016, has achieved substantial progress on the Productivity, Quality and Resource Efficiency
Carlos Ortiz, Global Manager for Volcafe Way said: "Being able to share values and vision for the bright future of coffee is the highest importance in the long-term sustainability of both businesses. Volcafe has found a great synergy with Paulig as we've understood their challenges and needs, and Paulig has relied on our field expertise and has trusted us as a partner. They have not only supported but helped build the Volcafe Way. We also share the disruptive need of wanting to change the status quo of the coffee industry and stop thinking in the short term when coffee is a long-term crop and business. These partnerships help ensure the long-term business success of the producers, of Volcafe and Paulig; while having a positive impact on the communities and stakeholders in the supply chain."
Volcafe Way was asked to participant at the event and Roberto Cardona, our Guatemala manager, and Jose Teletor Camaja a coffee entrepreneur who has been implementing the Volcafe Way in Guatemala since 2016 were selected to attend.
Share this page
Related News